Visit
We would love to meet you!
If you're new to New Life Downtown, or have been visiting for a little while, stop by the Welcome Center in the lobby after service, say hello to someone on the welcome team and meet some of our staff. We would love to meet you! If you've been to New Life Downtown and haven't had an opportunity to fill out a guest card, you can do that here. Otherwise, we look forward to meeting you on a Sunday morning!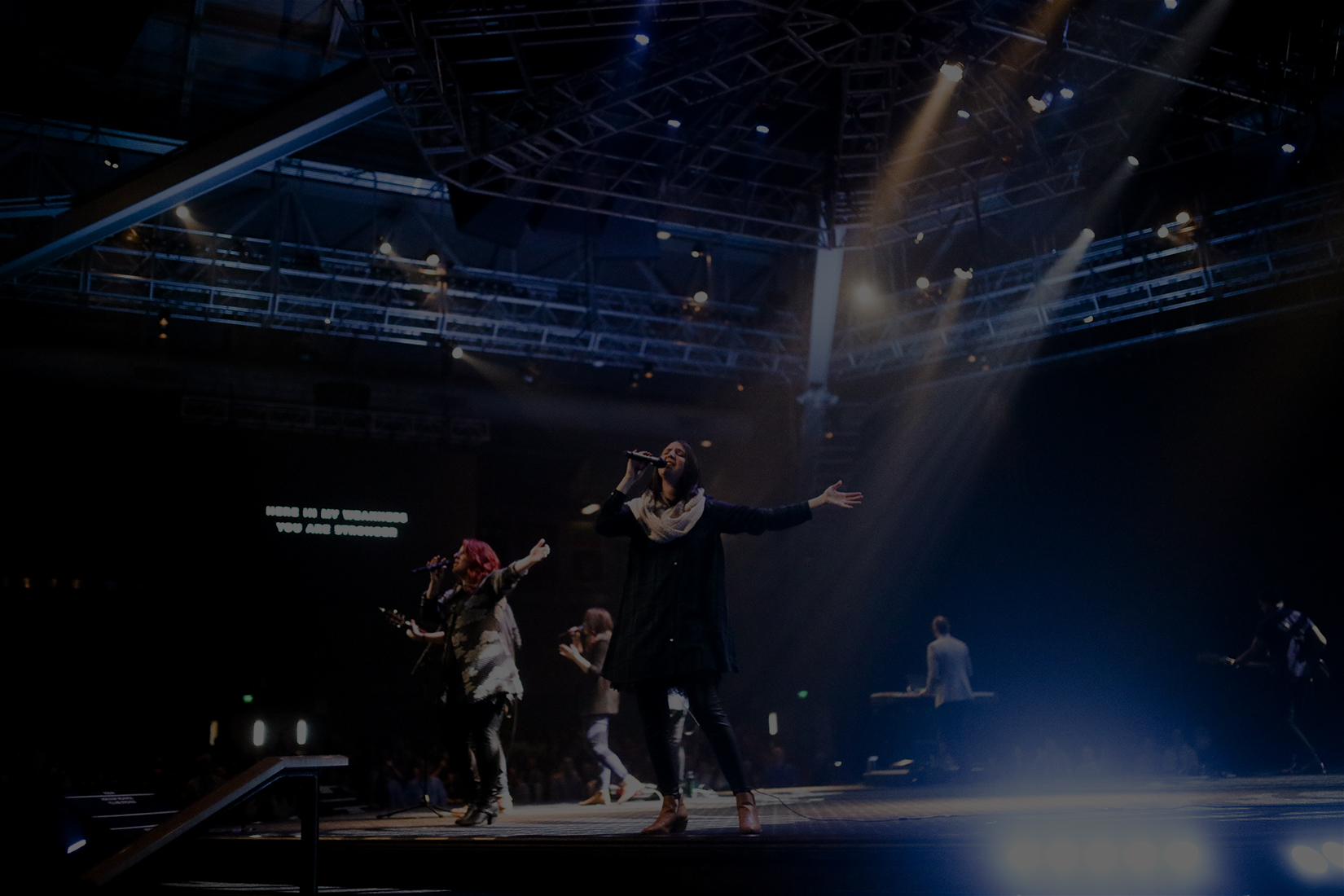 What To Expect
WORSHIP
New Life Worship is a team of musicians and songwriters whose single goal is to help people encounter Jesus. At every service you will see that New Life is a strong local church with deep roots in worship. We exist to nourish and embody a biblically faithful, historically rooted, musically skilled, and vibrantly prophetic multi-generational worship culture. Some songs born out of our times of worship include "I Am Free", "Overcome", "Great I Am", "Amazed", "My Savior Lives", "Strong God", and "Your Name". These worship anthems have traveled far beyond our local community and are now sung around the globe.
COMMUNION
From the earliest days of the Church, the Eucharist or Holy Communion has been the central and culminating moment of Christian worship. At the Table, the followers of Jesus remember His death, celebrate His resurrection, anticipate His return, and encounter His Spirit. We receive Communion every week after the sermon. We use the words and shape of historic Christian liturgy to guide our practice.
COMMUNITY
God has designed us to be His family; living in relationship with Him and each other. All who come to New Life should have the opportunity to form Christ-centered relationships without having to search far and wide for them. This happens on Sundays in our Section Communities and throughout the week in our Groups where we gather for meals together and study Scripture.
Search our Small Groups page to find out how to get connected into a small group.
NEW LIFE KIDS
Kids Ministry at New Life Downtown is full of the joy of caring, connecting, and equipping both parents/caretakers as primary disciplers and their kids to become disciples of Jesus. Every week on Sunday's we do this through Kids Ministry where we welcome kids into their own safe, relationally oriented, and age/grade specific classroom. In class they both learn about and respond to God and the Bible's invitation to be part of God's big story. Additional discipleship opportunities to worship, connect, and serve also exist on a regular or season basis. Learn more about New Life Kids.
How to Get Here
Service Times
Sunday 9:30 MDT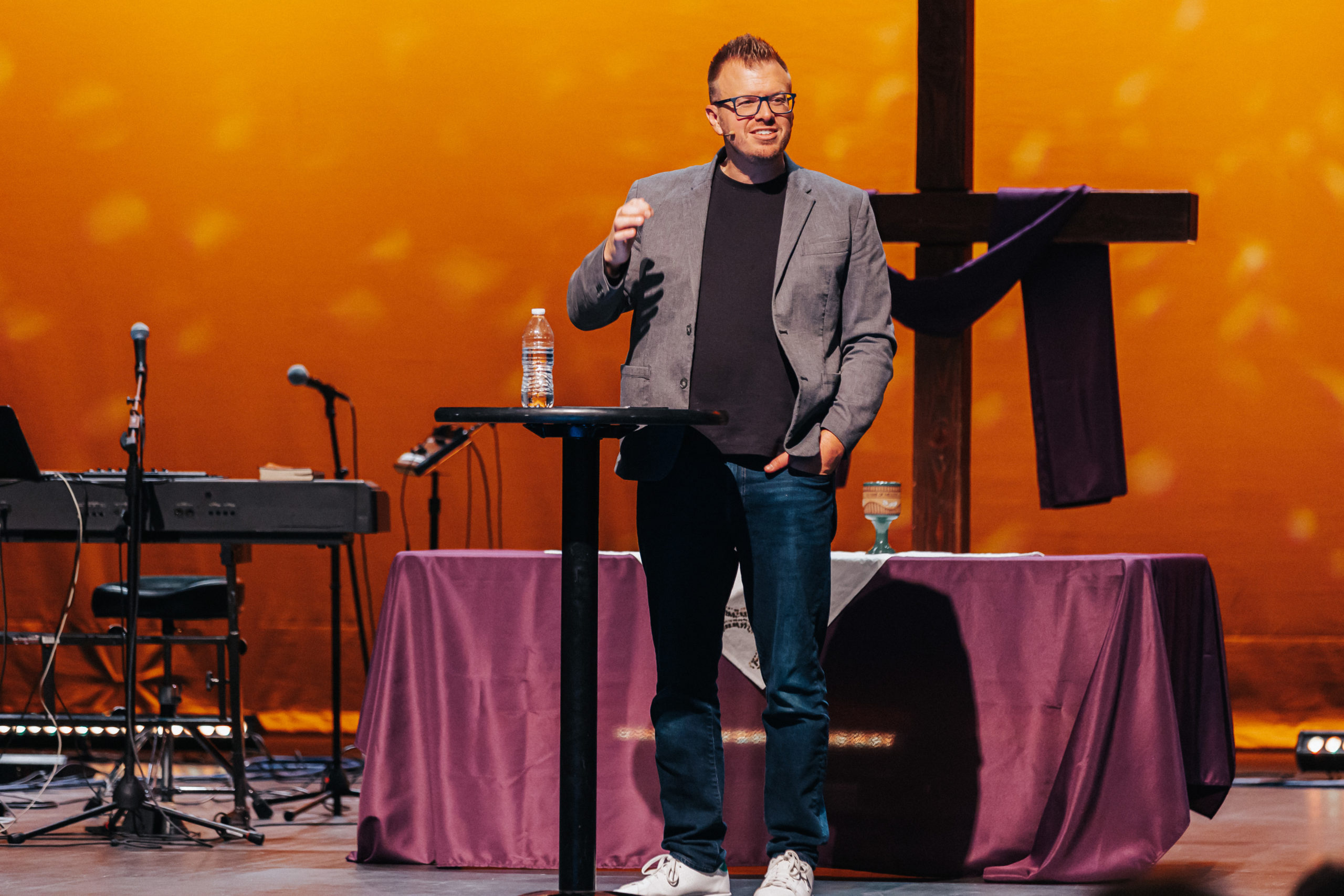 LEAD PASTOR
Jason Jackson
Jason, Sarah, and their daughters – Cora, Avi, and Lilah – moved to Colorado Springs in 2017 to join the NLD staff. In August 2022, Jason became our lead pastor when our founding pastor Glenn Packiam moved to California. Jason has been in pastoral ministry since 1998 and previously served churches in Tulsa, Oklahoma and Lexington, Kentucky.
He has an undergraduate degree from Oral Roberts University and two masters degrees from Asbury Theological Seminary, where he also taught Biblical Hebrew for six years. He cares deeply about the Scriptures, the local church, discipleship, and our city. Despite decades of disappointment, he remains an avid Minnesota Twins fan.